Exhibitors in the Last Mountain Home Show

---
Our Exhibitors:


Find the person you met at our last show.
Connect with our local businesses.
You are welcome to contact our exhibitors by Phone or Email,
and visit their web site and Facebook page.

---
Builders and Remodelers:

---
Bath Fitter
One- day bath remodeling.
(423) 648-4580
Website
Facebook Page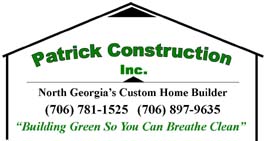 Patrick Construction Inc.
Building Green in the Mountains
(706) 781-1525 or (706) 897-9635
Website

Smoky Mountain Poured Walls, Inc.
Building the Foundation
(828) 557-7435

---
Civic Organizations:

---
---
Decks, Outdoor Rooms:

---
Backyard Enclosures, Inc.
Sunrooms, Screen Enclosures, Handrails, and EZE Breeze Windows
(706) 379-4127
Email


North Georgia Stone, Inc.
WHERE YOUR OUTDOOR LIVING DREAMS COME TRUE
(706) 745-5532
Email
244 Industrial Blvd, Blairsville, GA 30512


---
Decorating:

---
Dress Your Floors
RUGS*RUGS*RUGS (Over 200 in Stock)
Phone (706) 745-1668
63E Plott Street, Blairsville, GA 30512


---
Electronics & Security:

---
Aardvark 2 Satellite & TV
Why go with the rest when you can have the best?
Phone (828) 837-9232
3190 US Hwy 64 West, Murphy, NC 28906


---
Environmental Building Solutions:

---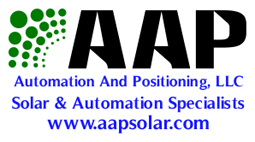 AAP Solar
Solar Energy Solutions for Home and Business
Phone (770) 893-8291
Email
North GA Outdoor Wood Furnaces
Heat Your Whole Home and Hot Water Safely and Efficiently
(706) 455-3497
Email
Blue Ridge, GA
Southeast Geothermal, Inc.
"Heating and cooling that is dirt cheap"
(706) 745-8685

Southeast Spray Foam
(706) 745-8685

Southern Foam & Coating
Insulation
(770)297-1881
Email
Southern View Energy, Inc.
The Solar Energy Experts, Electric Back-Up & More
(888) 460-8002
Website
5022 Bu Bowman Drive #800, Buford, GA 30518

---
Equipment:

---
---
Financing:

---
---
Furnishings & Appliances:

---
Mountaintop Furniture
Real Wood Furniture Made in the USA
(705) 745-9410
Email
Facebook Page
3733 Murphy Hwy., Blairsville, GA 30512

---
Gardening & Landscaping:

---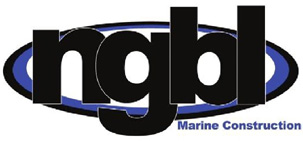 NGBL- North Georgia Boat Lift
Aluminium floating docks shoreline & marine construction
(706) 632-0390
Website
Facebook Page
250 Stewart Camp Point, Blue Ridge, GA 30513

---
Home Plans and Designs:

---
Mountain House Plans by Richard C. MacCrea
"Affordable energy efficiency with good planning."
Let me plan a new home or remodeling project to fit your property, your budget, and YOU.
Phone (828) 835-0605
Email
Website
Facebook Page
Sponsor of The Mountain Model Home

---
Log & Timber Homes:

---
---
Pools & Spas:

---
---
Products and Supplies:

---
AVI- Marvin Windows
Windows & More
(770) 297-1881
Kitchen Craft
Display and demonstrate American made kitchen accessories
(352)483-7600
Morris Farms Sawmill
Cypress Paneling, Siding, Timbers, Beams, & Decking
(912) 367-3736
Email
PO Box 348, Baxley, GA 31515

---
Real Estate and Development:

---
Anchor Brokerage
Ready to Drop Anchor...Call Us!
(855) 632-5253
Email
250 Stewart Camp Road, Blue Ridge, GA 30513
BHGRE Metro Brokers, Lucretia Collins
"Come see me at booth #12."
(706)781-5698
63 Plott Street, Blairsville, GA 30512

---
Services for the Home:

---
Lowe's Home Improvement
"Never stop improving."
(828) 835-4660.
198 Bulldog Drive, Murphy, NC 28906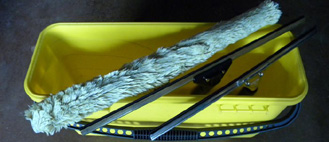 MacCrea Cleaning Services
"Ask me about cleaning your windows."
Phone (828) 837-5787
Email
Facebook Page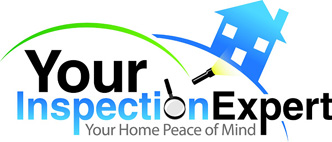 Your Inspection Expert, Inc.
"Home Inspections With A Difference"
Phone (800) 738-8781
Email
Website
Facebook Page

---
Utilities:

---
Blue Ridge Mountain EMC
"Members Serving Members"
(706)379-3121 (Ask for member service).


---
Other Pages on this Web Site

The Mountain Home Show, Home Page and Site Map
(How to find what you're looking for)
The Next Mountain Home Show Program
(For guests and exhibitors)
How to Get in The Mountain Home Show
(For exhibitors)
Articles
(About designing, building and remodeling a mountain home)
The Mountain Model Home
(A home that experiments with extreme energy efficiency)
The Mountain Model Cabin
(A cabin that experiments with small size and energy efficiency)
Construction Diary
(The joys and frustrations of building these two model homes)
Home Designing and Planning
(How to get plans for building or remodeling your home)

How to Contact The Mountain Home Show


Email Us
(Opens an email window)
Like our Facebook Page
(Join our Mountain Home Show Community for news and contacts)
The Mountain Home Show, P.O. Box 446, Murphy, North Carolina 28906-0446

---
Appreciation......
The Mountain Home Show owes its success to the businesses that participate in the show.
They arrange such wonderful exhibits.
It is obvious that they take great pride in their work and our show.
---
This web site contains information obtained from various sources. The Mountain Home Show is not liable for the accuracy of this information. Please contact the source of this information with your questions.